42″ long, 18″ high, 18″ wide. Uses 3″ thick slab of Hemlock on walnut legs with a walnut trestle design. The legs are glued with a cross beam, but pegged to the slab using gravity. The trestle then joins the legs with a snug fit. No metal is used.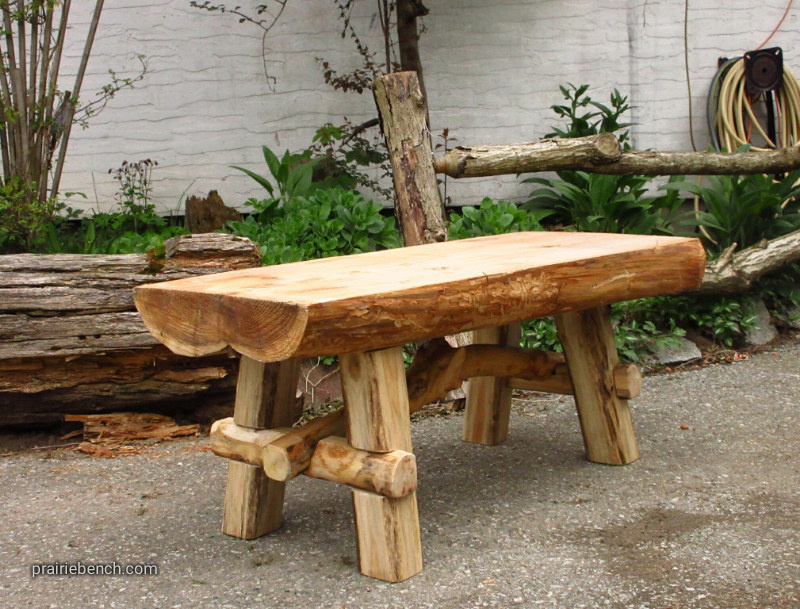 Numbered 05-14-19 BL
The Hemlock bench is finished in a mix of 50% polyurethane and 50% paint thinner. This mix leaves the appearance of a hand-worn lustre, instead of a shiny gloss. The bench is now on a front patio under cover, with a view of a beautiful rock garden.